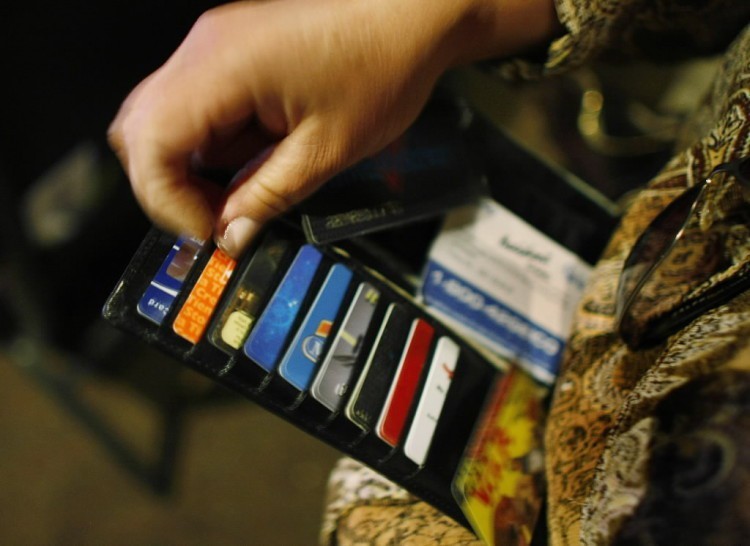 Litigation Victory: MasterCard
A 'Priceless' Victory
On September 19, 2003, Minnesota District Court Judge Joan Ericksen granted summary judgment dismissing a copyright infringement lawsuit against our clients MasterCard International Incorporated and McCann-Erickson USA, Inc., which was handled by CLL litigators Richard Dannay and Susan Schick with the assistance of local counsel at Faegre & Benson LLP in Minneapolis. At issue was a series of six commercials, collectively known as The Trip ads, created in 2001 by McCann-Erickson for MasterCard as part of the well-known "priceless" advertising campaign and in support of MasterCard's sponsorship of Major League Baseball. The Trip ads tell the story of two young friends, Rick and Nate, who spend their summer vacation fulfilling their dream of visiting all thirty Major League Baseball stadiums. The first five ads portray Rick and Nate's adventures on the road and at five of the thirty ballparks: Cinergy Field, Fenway Park, Camden Yards, PacBell Park, and SafeCo Field. The sixth ad sums up their journey with the line "1 summer, 2 friends, 30 stadiums: priceless."
Judge Ericksen held that The Trip ads did not infringe a 30-minute film created in 1998 by plaintiffs David Hoch and Joseph Marble entitled Twins—Now and Forever. Hoch and Marble are lifelong fans of the Minnesota Twins baseball team and founders of an organization called Citizens United for Baseball in Minnesota whose ultimate goal is to keep the Minnesota Twins in Minnesota. Their film, which consists mostly of interviews with politicians, civic leaders and business owners, documents the economic and social effects that publicly-funded ballparks built in Cleveland, Denver, and Baltimore (the only ballpark Rick and Nate are also shown visiting) have had on neighboring communities in order to gain support for a new, publicly-funded ballpark for the Twins. Hoch and Marble alleged that the parties' works were substantially similar because both depict two male Caucasian friends, similarly-aged to one another, who travel in an orange-and-white vintage Volkswagen microbus to ballparks in urban settings. They also pointed to such resemblances as the use of a "water shot" (comparing Twins' depiction of the Baltimore harbor with The Trip ads' image of Rick and Nate in a rented boat in McCovey Cove in San Francisco), a "light rail" shot (comparing a train on which Marble traveled in Baltimore with a train moving next to Rick and Nate's van in Boston), and baseball tickets (comparing Marble holding tickets in his hands with tickets fastened to the sun-visor of Rick and Nate's van). These random, scattered elements, we argued, were merely abstract general ideas that were expressed quite differently in the works.
One need only view The Trip ads and Twins, we argued, to recognize that that they had fundamentally different purposes and themes and were therefore completely dissimilar in plot, characters, mood, pace, settings, sequence, and total concept and feel. Judge Ericksen agreed, writing, "Whereas the Trip ads are snapshots of carefree youths pursuing a summertime goal, Twins explores the economic benefits of urban baseball fields with the intent to raise money and support for Plaintiffs' organization, CUBM." She concurred with the opinion of our expert, a professor at the University of Rochester who teaches a course on baseball films, that the idea of two friends taking a road trip to ballparks is an unprotected general stock theme. She also agreed that visuals that flow from the basic idea of a road trip, such as road signs, service stations, bumper stickers and travel by automobile are unprotectible. Although the characters in both works travel in a Volkswagen microbus, we pointed out that one was also used years earlier in the classic baseball film Field of Dreams. This was the "lone common element" Judge Ericksen identified, and she found it insufficient to defeat summary judgment.
Judge Ericksen also granted summary judgment on the ground that MasterCard and McCann-Erickson did not have access to Hoch and Marble's film prior to creating the commercials. She found that their distribution of 500 copies of Twins, mostly to Minnesota residents and politicians, did not constitute widespread dissemination and that they failed to show any connection between any of the film's recipients and our clients. In particular, Judge Ericksen agreed that, without more, the fact that Hoch and Marble gave a copy of Twins to Bud Selig, the Commissioner of Major League Baseball, and one to an employee of a public relations company with the same parent company as McCann-Erickson did not give rise to an inference of access. In addition, although Twins was shown in August 2000 at the National Baseball Hall of Fame in Cooperstown, New York, at the Twins Fest in Minnesota, on Minnesota public television, and at a few local screenings in Minnesota, the undisputed evidence, including employee travel records, showed that none of the creators of The Trip ads attended any of those screenings or even visited Cooperstown or Minnesota during the relevant time periods.
This was the first copyright case decided by Judge Ericksen, who was appointed to the District Court in 2002 after four years as an Associate Justice of the Minnesota Supreme Court. We stressed that the works speak for themselves and urged her to follow the Second Circuit's advice that "good eyes and common sense" may be as useful as any deep study of the case law. Applying the ordinary observer standard for substantial similarity, she apparently followed that advice, stating, "No reasonable person could find these two works to be substantially similar." Summary judgment dismissing the complaint with prejudice: priceless.
Click here to read the court's opinion.