Cowan, Liebowitz & Latman hosts Association of Corporate Counsel musical CLE program at the legendary The Bitter End Rock & Roll Club
11.13.2023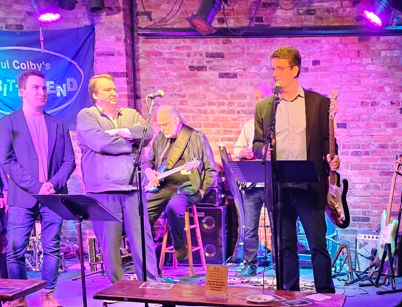 On Thursday, November 9, 2023, Cowan, Liebowitz & Latman hosted members of the Association of Corporate Counsel at the legendary The Bitter End in Greenwich Village for our seventh annual musical CLE program.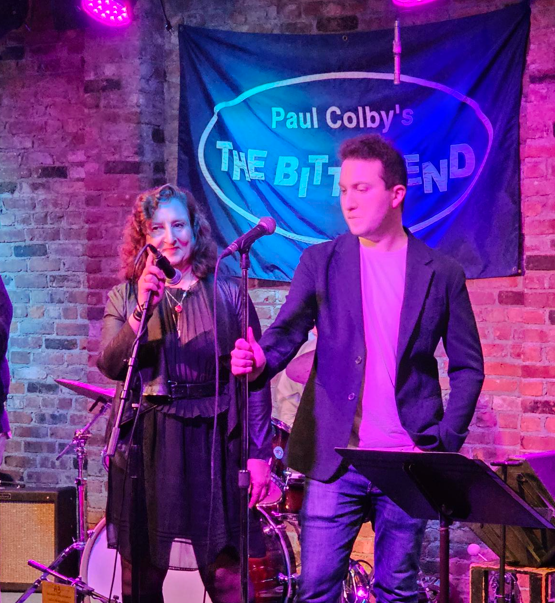 The Cowan, Liebowitz & Latman All Stars Band, (featuring Thomas Kjellberg on bass, John Miranda on keyboards, Maria Scungio and Jeremy Berman on vocals along with friends of the firm on drums, guitars and keyboards) played several songs, each from a different decade and then discussed milestone IP cases from each of those decades. Jenna Loadman, Intellectual Property Counsel for QVC, Inc. & HSN, Inc., Ana Zhadina, Kieran Doyle, Tom Kjellberg and John Miranda presented on the topics that ranged from Patent Protection for mathematical equations, to trademark protection for color trademarks to trademark and copyright fair use. As part of Cowan, Liebowitz & Latman's CLE4GOOD initiative, for each guest in attendance the firm donated $20 to the TEACH ROCK foundation.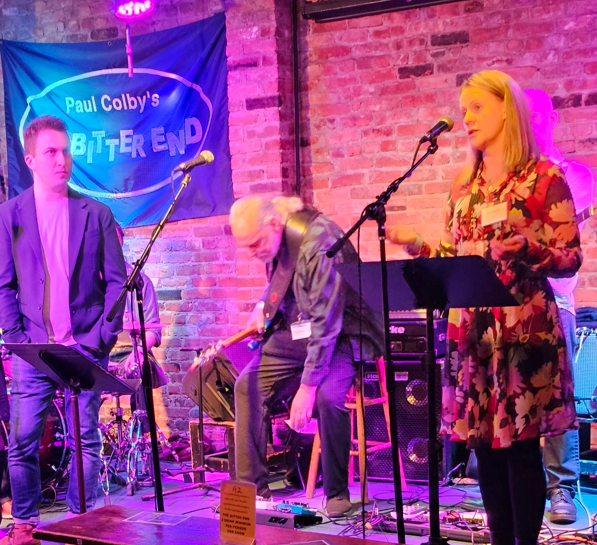 CLL also auctioned off two Fender Squier guitars autographed by Steve Van Zandt (guitarist in Springsteen's E Street Band, Silvio on the Sopranos, frontman in Little Steven and the Disciples of Soul). The winners donated $1,650 to the Foundation.