Jury Verdict enforces CLL client's trade dress for air fresheners
11.19.2015
CAR-FRESHNER Corporation, the leading manufacturer of automotive air fresheners, has had disputes for over twenty years with a competitor doing business as Exotica Freshners Co. CAR-FRESHNER sued Exotica in the Federal District Court for the Southern District of New York, claiming that Exotica's packaging for its competitive products infringed and diluted CAR-FRESHNER's packaging trade dress by using a header card with a green tree logo, angled wording and a yellow background: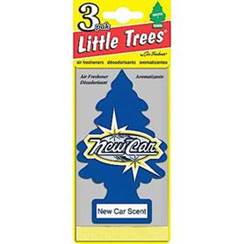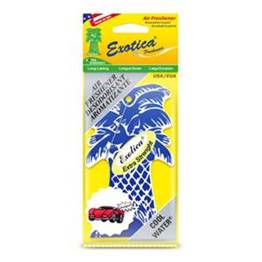 The Court earlier had granted CAR-FRESHNER summary judgment dismissing Exotica's counterclaims for trade dress infringement of various product displays on the grounds of functionality, lack of distinctiveness and abandonment. The case then proceeded to a jury trial, and the jury found infringement and dilution of CAR-FRESHNER's trade dress and awarded CAR-FRESHNER damages. amounting to approximately half of Exotica's sales of the infringing items.

To see an article from The New York Times about this case, click here. To see a courtroom sketch of the trial, click here.