Restaurant & Hospitality Industries Update
Summer 2017
We are pleased to send you this review of cases and legal issues from the past year that we believe are interesting and instructive for members of the Restaurant & Hospitality Industries.
SURPRISING RESULTS: RESTAURANT NAMES AND DECOR


1. Restaurant name claimed to infringe
Carl's Jr. Restaurants has used its GREEN BURRITO trademark in various forms for over 600 quick-service restaurants that it owned or franchised in the U.S., in many cases together with its CARL'S JR. mark. It opposed an application by AKM Food Svcs. to register THE GREEN PEPPER (in plain lettering) also for restaurant services. The only issue to be decided was likelihood of confusion if a customer familiar with a Carl's Jr. GREEN BURRITO restaurant were to come across an AKM THE GREEN PEPPER restaurant. What do you think?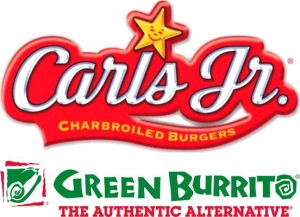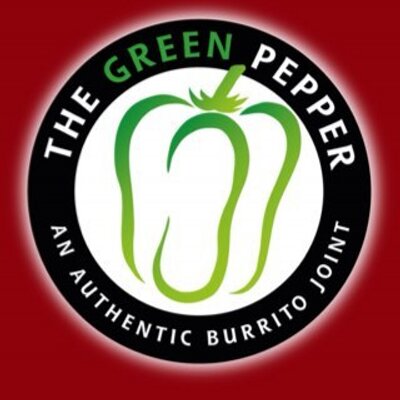 The TTAB did its usual step-by-step analysis of the relevant factors for finding likelihood of confusion. Since the applicant showed its mark in plain lettering, the TTAB assumed it could appear in any form of display for any type of restaurant. Although this technical approach does not take into account real world factors, the TTAB found that the identity of services, trade channels and purchasers weighed heavily in favor of a finding of likelihood of confusion. Although it found the evidence insufficient to establish that GREEN BURRITO was a famous mark, it found sufficient evidence to show some degree of recognition and strength, which also favored the Opposer.
The TTAB then compared the marks themselves, noting that similarity in appearance, sound, connotation or commercial impression would be sufficient to favor the Opposer. In this case, it found that GREEN was dominant because it was the first word in both marks, while the second word in each mark was descriptive of an item of, or ingredient in, Mexican food.
Therefore, the TTAB ruled in favor of the Opposer, concluding that consumers viewing THE GREEN PEPPER mark would believe that Opposer had established this mark to denote another restaurant that nonetheless pointed to the same source as its GREEN BURRITO mark. Would you have decided the same way? Carl's Jr. Restaurants LLC v. AKM Food Svcs. LLC, Opposition No. 91204459 (TTAB March 2, 2017).
Editor's Note: Contrast the foregoing case with oppositions in which our client A&P sought to register GREEN WAY for supermarket goods and Publix opposed based on its use of GREENWISE for six years on over 1,000 stores. The TTAB ruled in our client's favor finding that GREEN was in common use on grocery products and therefore was weak in trademark significance and that GREEN WAY and GREENWISE had different connotations and were not likely to cause confusion. Publix Asset Management Co. v. The Great Atlantic & Pacific Tea Co., Inc., Opposition Nos. 91186148 and 9186863 (TTAB 2015) (On April 28, 2016, that decision was ordered vacated and the opposition dismissed as moot due to a settlement agreement in which the successor to A&P agreed to geographic limitations in its use of the GREEN WAY mark.)
2. Restaurant name and décor claimed to infringe
Cava Group opened a fast-casual restaurant in Bethesda, Maryland named Cava Mezze Grill, which it registered as a service mark (disclaiming the exclusive right to use "mezze" since that means "small plates" in Greece). It then opened several more such restaurants inspired by its more formal, sit-down restaurant named Cava Mezze. Some of the restaurants had décor that included a dark hardwood façade, an orange, black and white color signage, and an open kitchen.
About two years later, Mezeh-Annapolis opened a fast-casual restaurant in Annapolis, Maryland named Mezeh Mediterranean Grill and then opened another in Wheaton, Maryland. It registered MEZEH as a service mark ("mezeh" is a play on the word "mezzeh" meaning "taste" in Afghanistan).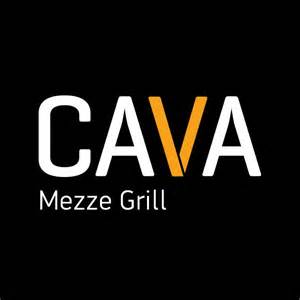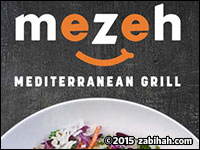 Cava sued Mezeh in the U.S. District Court for the District of Maryland for trademark and trade dress infringement, and both parties moved for summary judgment.
Regarding the names, the Court held that the Cava name was distinctive and strong as a whole. But the similarity of the marks was a closer question, despite the fact that "mezze" and "mezeh" are pronounced the same. There was no prior case finding a likelihood of confusion on the basis of similarity in sound between a disclaimed word in one mark and a dominant word in the allegedly infringing mark. Further, there was a dispute as to Mezeh's intent. Therefore, the Court denied both parties' summary judgment motions, and the litigation is continuing.
Regarding the trade dress, the U.S. Supreme Court had held that décor is not inherently distinctive and can be protected only after it has acquired secondary meaning as a source indicator. In the absence of proof of secondary meaning, this claim was dismissed on summary judgment. Cava Grp., Inc. v. Mezeh-Annapolis, LLC, 119 USPQ2d 1593 (D. Md. 2016).
3. Restaurant name claimed to have concurrent rights
An Upstate NY restaurant chain sought exclusive rights to the mark DELMONICO'S for restaurant services except in a 40-mile radius around New Orleans and Las Vegas (where our client Chef Emeril Lagasse has DELMONICO restaurants) and in New York City (where a third party has a DELMONICO'S restaurant). Chef Emeril Lagasse opposed.

After a lengthy trial before the TTAB, Chef Emeril prevailed, with the Board refusing to uphold a concurrent rights registration, finding that it would be likely to cause confusion.
The Upstate New York restaurant appealed to the Court of Appeals for the Federal Circuit, which affirmed the decision in an unsigned order by the Court issued just a few days after oral argument. Southwestern Management, Inc. v. Ocinomled, Ltd. and Emeril's Food of Love Productions, LLC, 652 F.App'x 971 (Fed. Cir. 2016). (There is now a further pending consolidated opposition proceeding before the TTAB between our client and the New York City party. Opposition Nos. 91234074 and 91234075.)
Surprising result: hotel name
Hotel name claimed to infringe
Joseph Perillo, owner of several car dealerships, bought what he called "a flophouse" known as the Rosemoor Hotel in the Medical District of Chicago. In 2013, he created a company named Chicago Hotel, L.L.C., recorded "Hotel Chicago" as its assumed name, closed the Rosemoor in March, and claimed he had a soft partial reopening as the HOTEL CHICAGO in September, although the only evidence he presented was two undated parking signs saying "Parking Only for Chicago Hotel Guests." The grand opening as the HOTEL CHICAGO boutique hotel, after renovation, did not occur until 2016. Meanwhile, in February 2014, another hotel company named LHO had rebranded the Hotel Sax as the HOTEL CHICAGO in the North River neighborhood of Chicago, just three miles away. It was an upscale 354-room hotel and the only hotel in Illinois that was part of the Autograph Collection of Marriott hotels. LHO spent millions of dollars in advertising, and thrived.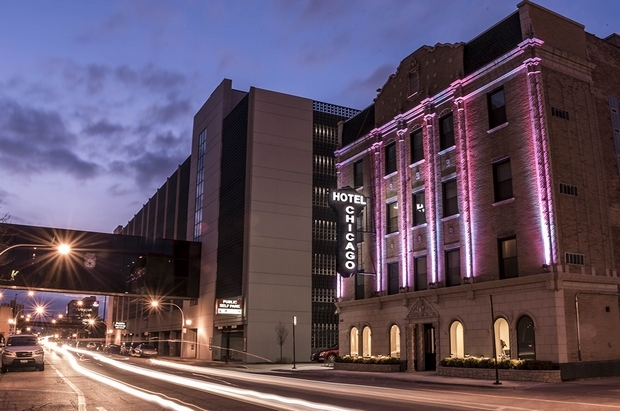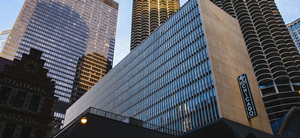 Perillo's Hotel Chicago LHO's Hotel Chicago
In 2016, LHO sued Perillo's company and sought a preliminary injunction to force it to stop using HOTEL CHICAGO pending a full trial, presenting several instances of actual confusion when guests arrived at the wrong hotel. The Magistrate Judge recommended that the Court grant the preliminary injunction. How would you decide?
The judge did not follow the Magistrate's recommendation and denied the preliminary injunction, reasoning that LHO had a "better than negligible chance" of proving that it had priority despite Perillo's "soft opening," and proving that its name had acquired secondary meaning. Further, the Court found that the "niceties and amenities" of the two hotels were very different, and they competed for diverse patrons in distinct areas of Chicago. LHO Chicago River, L.L.C. v. Rosemoor Suites, L.L.C., 16 C 6863, 2017 US Dist. LEXIS 15693 (N.D. Ill. 2017).
Are rare surnames protectable?
1. ADLON
A mark that is "primarily merely a surname" cannot be accepted on the Principal Register of the Trademark Office without proof that it has acquired secondary meaning as a source indicator. But what about a rare surname?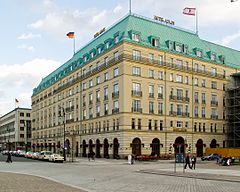 An application to register ADLON for various food and hospitality services was refused on the ground that it was the surname of about 75 individuals in the U.S., including an actress named Pamela Adlon, and had no other apparent meaning. In the past, fewer than 100 surname entries did not typically support such a refusal. The applicant appealed to the TTAB.
In a divided decision, the TTAB affirmed the refusal reasoning that the degree of a surname's rareness is not dispositive; rather, it is the primary meaning to the purchasing public that counts. In this case, the majority concluded that the only significance to which the public had been exposed was the surname significance of ADLON, and rejected the argument that the public would relate the mark to the historic Hotel Adlon in Berlin (which was the surname of its founder) or to an apartment building in New York City called The Adlon.
The dissenting judge pointed out that ADLON is an extremely rare surname, there were no contextual clues that identified the term to consumers as a surname, and that consumers would perceive it as a fanciful coined term having no specific meaning. In re Adlon Brand GmbH & Co, KG c/o FUNDUS FONDS-Verwaltungen GmbH, Serial No. 85831682 (TTAB 2016), appealed to the Court of Appeals for the Federal Circuit (January 23, 2017). On March 2, 2017, a motion to terminate the appeal was filed by the appellant.
2. BELUSHI'S
An application to register BELUSHI'S for travel, hotel and restaurant services was refused registration on the ground that it was a surname, even though only five people in the U.S. had that name. The examining attorney contended that the fame of John Belushi and the media attention to his brother Jim Belushi increased the public's awareness of the Belushi surname. The applicant appealed to the TTAB.
On appeal, the applicant argued that "If [BELUSHI'S] were primarily merely a surname to the public, it would not bring to mind anyone in particular." The TTAB rejected this argument saying that, in this case, the rare surname BELUSHI was so well-known as a result of media publicity that it would be immediately recognized as a surname. It was not the number of people in the U.S. with that surname that controlled. Rather, the name was anything but rare considering how many consumers had been exposed to it as a surname. In re Beds & Bars Limited, Serial No. 85597669 (TTAB 2017).
Hospitality website name protectable?
Booking.com applied to register BOOKING.COM (without special lettering) as a service mark for travel agency and hotel reservation services. The TTAB refused on the ground that the mark was generic based on dictionary definitions of "booking" and third party generic uses of booking, among other things. In also affirming the alternative refusal ground of mere descriptiveness for the services, the Board concluded that the evidence was insufficient to establish that the mark had acquired secondary meaning distinctiveness, and that the use of the "dot.com" in the mark did not add any level of distinctiveness.
Booking.com has appealed to the U.S. District Court for the Eastern District of Virginia, alleging that a recent survey (conducted after the TTAB decision) demonstrated that 75% of consumers recognized BOOKING.COM as a mark, not a common name. One of the advantages of appealing to a district court, as opposed to appealing to the Federal Circuit, is that the court may consider such new evidence. The appeal is still pending. How do you think it will come out? In re Booking.com B.V., Serial No. 79114998 (February 18, 2016), appealed to the U.S. District Court of the Eastern District of Virginia (April 19, 2016).
In a related case, the Board permitted Booking.com to register its mark in logo form but required a disclaimer of the exclusive right to use the words "booking.com" apart from the mark as shown.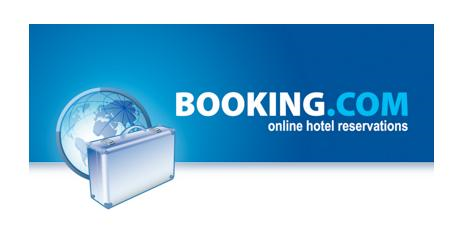 Editor's Note: This result is consistent with a series of cases that resulted in Millercoors LLC's 1986 registration No.1385379 of LITE in logo form as a trademark for "beer" with a disclaimer of the exclusive right to use the word "lite" apart from the mark as shown.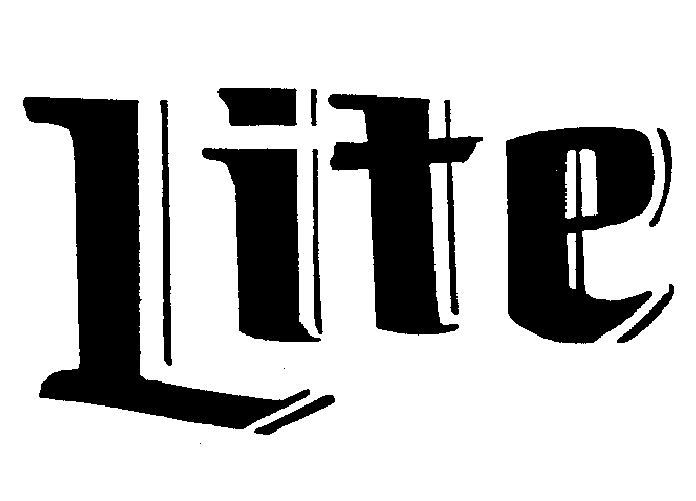 ABOUT COWAN, LIEBOWITZ & LATMAN
We know the Restaurant & Hospitality Industries. Our clients range from start-ups to some of the world's leading hotel groups and restaurants.
Our accumulated knowledge and experience enable us to approach legal problems from an advanced starting point, so we do not have to learn at your expense. Our focus is on delivering practical and positive results.
We were founded 60 years ago, and are recognized worldwide as a leading intellectual property law and litigation firm. We are also experienced in the areas of corporate and commercial law, customs, international cargo and regulatory compliance, information technology, real estate law, tax law, trusts and estates, and military law. We draw talent from our different practice groups to meet your needs in the most efficient and cost-effective manner.
Our attorneys with experience in the Restaurant & Hospitality industries include: William M. Borchard, Kieran G. Doyle, Mary A. Donovan, Midge M. Hyman, Meichelle R. MacGregor, Joel Karni Schmidt, and Deborah K. Squiers.
Prior results do not guarantee a similar outcome.