Fashion Industry Update
Spring 2018
By William M. Borchard
Our latest Fashion Industry Update covers selected trademark cases decided since our last Update. We believe they are interesting and instructive for the fashion industry.
Surprising recent developments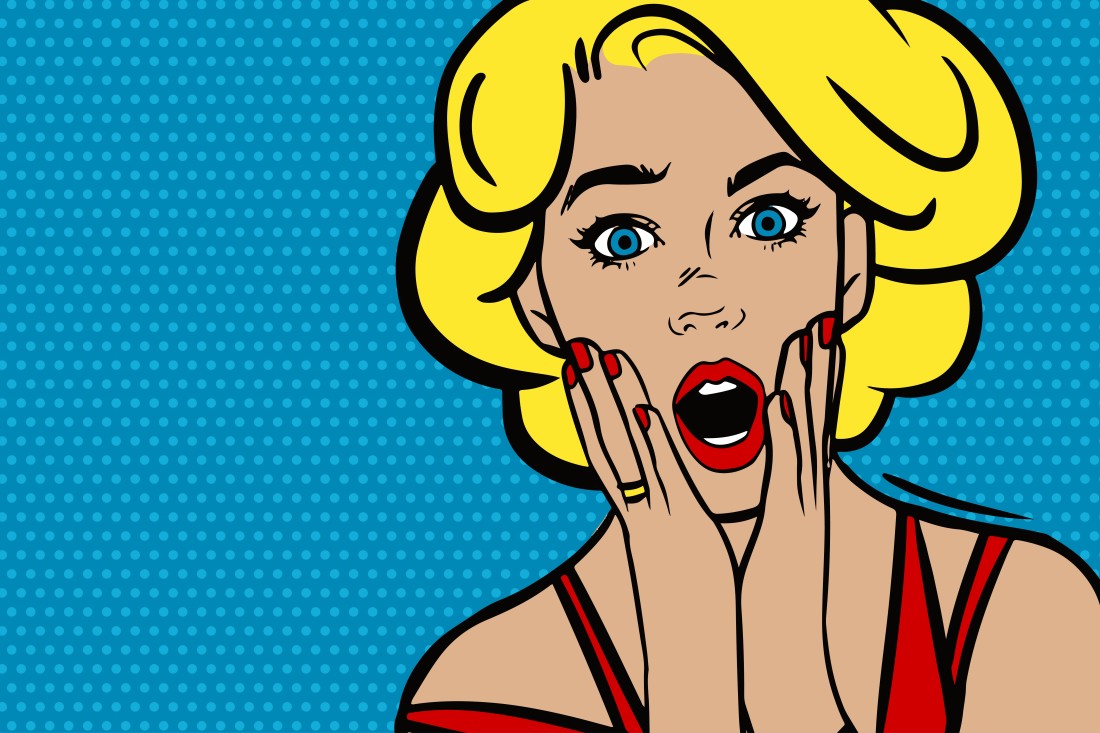 1. Immoral, scandalous and disparaging marks have become registrable.
By now, you probably have heard that the mark FUCT for various items of apparel has been cleared for registration.
The examining attorney had refused registration, and the Trademark Trial and Appeal Board (TTAB) had affirmed that refusal, on the ground that the Trademark Law says that a mark may be refused registration if it:
Consists of or comprises immoral… or scandalous matter; or matter which may disparage …persons living or dead, institutions, beliefs, or national symbols or bring them into disrepute…." Lanham Act § 2(a), 15 U.S.C. § 1052(a).
In an earlier case, the U.S. Supreme Court had decided that the disparagement prohibition was an unconstitutional abridgement of freedom of speech under the First Amendment, and it reversed the Trademark Office's refusal to register the disparaging mark THE SLANTS as the name of a rock band. Matal v. Tam, 582 U.S. ____ (2017). In this more recent case, the U.S. Court of Appeals for the Federal Circuit applied the same reasoning to immoral and scandalous marks. Therefore, it reversed the TTAB's refusal to register the vulgar mark FUCT. In re Brunetti, 877 F.3d 1330 (C.A.F.C. 2017). A more complete discussion of this decision is here.
2. $19+ million in damages awarded in a trademark infringement case.
In 2015, the U.S. District Court for the Southern District of New York rendered a summary judgment against Costco for trademark infringement and counterfeiting in selling engagement rings under signage that referenced the mark TIFFANY as a standalone term.
The Court then held a jury trial on Tiffany's claims for monetary recovery, and awarded Tiffany $11.1 million (three times the amount of Costco's profits), plus punitive damages of $8.25 million, and Tiffany's reasonable attorneys' fees. Tiffany & Co. v. Costco Wholesale Corp., 274 F. Supp.3d 216 (S.D.N.Y. 2017).
3. $1.5 million in attorneys' fees, but only $1,000 in damages, awarded in a trademark infringement case.
Excelled Sheepskin & Leather, founded in 1927, sold clothing and footwear in department and clothing stores under a family of registered marks containing the word ROGUE. A commercial brewery named Oregon Brewing Company (OBC), founded in 1988, began selling alcoholic beverages and clothing with the ROGUE trademark in its brewpubs and other venues.
The parties entered into a settlement agreement limiting OBC's sale of ROGUE clothing to limited trade channels. But OBC expanded its clothing sales into Excelled's trade channels, so Excelled sued OBC for trademark infringement in the U.S. District Court for the Southern District of New York.
The Court granted Excelled's motion for summary judgment, but it awarded Excelled only $1,000 in statutory damages. However, having found OBC's infringement to have been willful, the District Court Judge referred the case to a Magistrate Judge for a recommendation as to the amount of reasonable attorneys' fees to be awarded to Excelled. The Magistrate Judge recommended attorneys' fees and costs in the amount of $1.3 million pending OBC's appeal of the Summary Judgment to the Second Circuit. Excelled Sheepskin & Leather Coat, Corp. v. Oregon Brewing Co., 2017 U.S. Dist. LEXIS 152412 (S.D.N.Y. 2017).
Which party do you think should win?
The "look" of a handbag sometimes can be protectable if it has acquired distinctiveness through public recognition of the design as a designation of source. Jasman Larian's company, Cult Gaia, claimed that its Ark handbag had a unique design that had acquired distinctiveness since its introduction in 2013 through marketing, unsolicited press articles and Instagram popularity. Cult Gaia's attorneys sent a cease and desist letter to Steve Madden claiming that the design of Madden's BShipper bag was a trade dress infringement. In response, Madden commenced an action in the U.S. District Court for the Southern District of New York seeking a declaratory judgment of non-infringement and its attorneys' fees for this action.


You might think that Cult Gaia would win based on its allegations. But Madden's defense was that Cult Gaia's bag was neither original nor unique. Madden said that the Ark bag slavishly copied the traditional Japanese bamboo picnic bag design from the 1940s.

Further, Madden cited multiple third parties who have sold identical bags into the U.S. since at least as early as the 1960's.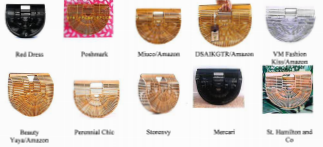 This case will be interesting to watch. Steven Madden, Ltd. v. Jasmin Larian, LLC, No. 18-cv-2043 (S.D.N.Y. 2018).
Editor's Note: A client or its counsel should investigate the facts carefully, before asserting an infringement claim, to be sure that the rights and priority are solid. A counterattack may seek to destroy the rights being claimed, and may end up costing substantial legal fees and possibly result in bad publicity.
A strong mark gets a broad scope of protection.
If a company owns a mark that has strong recognition as a source indicator, its rights can extend very far afield. For example, when Camachio & Camachio applied to register an intertwined capital letter C's logo that it was using for "accounting services," Chanel opposed claiming that this would cause dilution of Chanel's rights by blurring the distinctiveness of Chanel's CC Monogram Mark. Chanel proved that its CC Monogram Mark had acquired fame for beauty and fragrance products as well as for bags and other accessories, clothing and a variety of other products. Chanel showed extensive national and regional print advertising, network and cable television advertising, association with celebrities, use on the containers and on its own boutiques with many millions of units of sales and many billions of dollars in revenues since the 1920s, as well as 12 registrations in the US Patent and Trademark Office.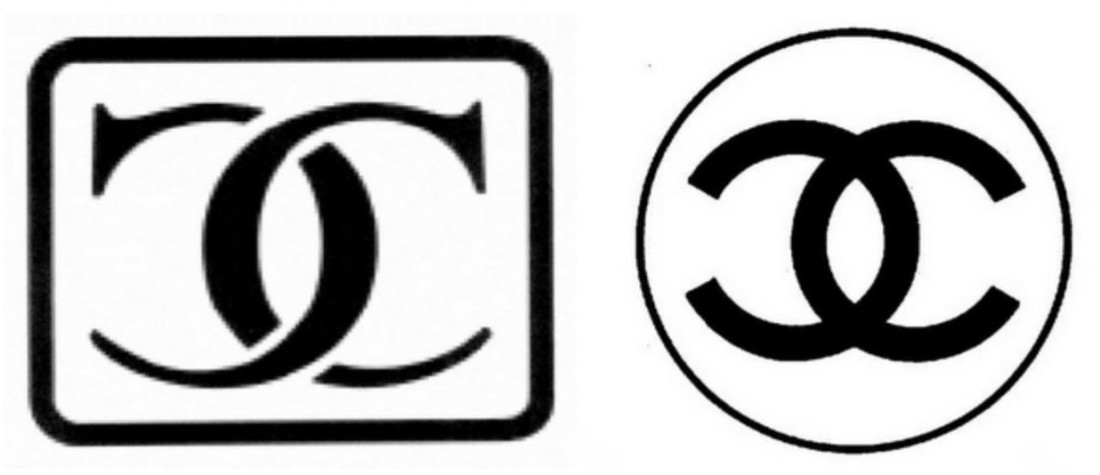 The Trademark Trial and Appeal Board (TTAB) sustained Chanel's opposition and refused to register the applicant's mark despite the unrelatedness of the fields of use and despite the differences in the marks. The TTAB pointed out that the relevant inquiry was not a side-by-side comparison, but rather whether someone encountering the applicant's mark for accounting services would immediately be reminded of the famous Chanel mark and would associate the two. Chanel, Inc. v. Camacho & Camacho, LLP, Opposition No. 91229126 (T.T.A.B. 2018).
A weak mark gets a narrow scope of protection.
On the other hand, a mark that is fairly common, and consequently weak in source-designating significance, may only have a narrow scope of protection. For example, Anta (China) Co., Ltd. filed an intent to use application for a variety of apparel items and athletic shoes to register a design, which the applicant described as half of an arrow but the TTAB described as a chevron (which is a design having a V shape). Brooks Sports, Inc. opposed based on its registered marks BROOKS & chevron design, and a chevron design alone, for goods that were in part identical to the applicant's goods.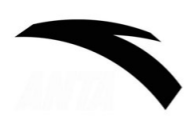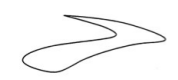 In this case, the TTAB found that chevron designs were commonly used for clothing and footwear and were not strong source identifiers. Therefore, although the goods were in part identical, the TTAB found that the marks were sufficiently different to avoid a likelihood of confusion or dilution, and it dismissed the opposition and approved the application for registration Brooks Sports, Inc. v. Anta (China) Co., Ltd., Opposition No. 91223228 (T.T.A.B. 2017). The opposer has appealed this decision to the U.S. District Court for the Eastern District of Virginia, Case No. 1:17-cv-01458.
Marks may coexist if they have different connotations.
MINT VELVET for various fashion goods and services was held not likely to be confused with the registered MIDNIGHT VELVET for similar goods and services in part because VELVET formative marks were in common use in this field, and also because MINT VELVET suggested a fabric of light green reflecting lightness and freshness, whereas MIDNIGHT VELVET suggested a fabric of dark blue or black reflecting darkness and elegance. The opposition was dismissed. Midnight Velvet, Inc. v. Sabre Retail Fashion Limited, Opposition No. 91223400 (T.T.A.B. 2017).
SLAY OR PREY for clothing including T-shirts was held not likely to be confused with the registered mark PRAY THEN SLAY for T-shirts. Although "prey" and "pray" are phonetic equivalents, "their meanings differ sharply." The refusal of registration was reversed. In re Manuel E. Tellez, Application No. 87229195 (T.T.A.B. 2017).
GUILTY OF EVERYTHING GOE for bags, apparel and sporting equipment was held not likely to be confused with GOE SurfWear for "athletic apparel." Applicant's mark celebrated disreputable actions while the registered mark had a distinctive design and was suggestive of surf wear originating with a person named Goe. The refusal of registration was reversed. In re Mathis Ventures LLC, Application No. 86849413 (T.T.A.B. 2017).




But compare the foregoing cases with this case: Two design marks superimposing maps of the U.S. and Africa, both for shirts, were held likely to be confused. Applicant argued that the marks had different connotations -- applicant's fitting of the map of the U.S. inside a map of Africa conveyed a historical context that changed the commercial impression from that of the registered mark, which showed the map of Africa superimposed on the map of the U.S. The TTAB pointed out that consumers might not perceive this distinction between the marks and affirmed the refusal of registration. In re Khalid Akil White dba BLKMPWR, Application No. 86644303 (T.T.A.B. 2017). Applicant has appealed this decision to the U.S. Court of Appeals for the Federal Circuit.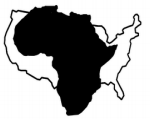 Marks may coexist if the respective goods are considered sufficiently unrelated.
LAVA GEAR for outdoor survival clothing was held not likely to be confused with the registered mark LAVA ACCESSORIES for travel clothing. Although the same purchaser might buy both, there was no evidence that travel clothing and extreme cold outdoor clothing traveled in the same channels of trade (pun intended). The refusal of registration was reversed. In re Critelli d.b.a Lava Gear, Application No. 86445003 (T.T.A.B. 2017).
But compare the foregoing case with this case: KU:L for "bicycles" was held likely to be confused with the registered mark KÜHL for "rugged outdoor clothing." Opposer sponsored bicycle races and a bicycle racing team, and applicant's clothing might be purchased with a low degree of care, so the goods were considered related. The opposition was sustained. Alfwear v. Shuff, Opposition No. 91224467 (T.T.A.B. 2017).

Editor's Note: These differing results as to the effect of connotations of marks, and of the relatedness of goods and services, demonstrate how difficult it can be to apply general trademark principles to particular facts and to predict the outcomes of trademark matters.
ABOUT COWAN, LIEBOWITZ & LATMAN
Our clients range from designers and start-ups to some of the world's leading fashion companies. Our accumulated knowledge and experience enable us to approach legal problems from an advanced starting point, so we do not have to learn at your expense. Our focus is on delivering practical and positive results.

We were founded over 60 years ago and are recognized worldwide as a leading intellectual property law and litigation firm. We also are experienced in the areas of corporate and commercial law, Customs, international cargo and regulatory compliance, information technology, real estate law, tax law, trusts and estates and military law. We draw talent from our different practice groups to meet your needs in the most efficient and cost-effective manner.

Our attorneys with extensive fashion industry experience include William M. Borchard, Mary A. Donovan, Robert J. English, Jeffrey H. Epstein, C. J. Erickson, Lawrence W. Greene, Jonathan Z. King, Joel Karni Schmidt, Deborah K. Squiers and Dorothy R. Whitney.
Prior results do not guarantee a similar outcome.
Attorneys
Practice Areas
Industries