CLL Partner Mary Kevlin Sang on a Recording Nominated for a 2021 Grammy® Award
12.08.2020
We are delighted to inform you that this is the first time a Cowan, Liebowitz & Latman attorney has performed on a Grammy-nominated recording.
Our firm is well-known for our active copyright practice in the music and recording industry. We also have had a number of talented singers and musicians among our professional and staff personnel.
One of our attorneys, Mary L. Kevlin, spends her professional time protecting the trademarks of various clients including those of Major League Baseball and the 30 Major League Baseball clubs, Ryder System Inc., Sandvik AB, Promotion in Motion, Inc, and Endurance International Group.
Mary also has been a singing in the Oratorio Society of New York chorus for many years, most notably in its annual holiday performance of Handel's Messiah, which this year will be a virtual concert on Monday, December 21, 2020 at 8:00 p.m. EST.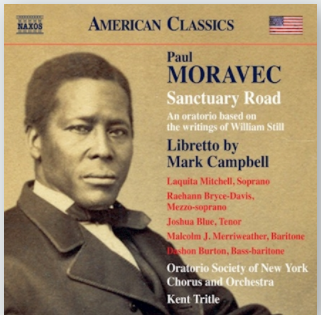 The Oratorio Society has announced that its recording of Sanctuary Road, a contemporary oratorio by composer Paul Moravec and librettist Mark Campbell has been nominated for a 2021 Grammy Award for "Best Choral Performance." This recording features the 200-voice Chorus and Orchestra of the Society including our Mary Kevlin.
Sanctuary Road is inspired by the writings of William Still, conductor for the Underground Railroad, and is about the courage and tenacity of slaves escaping to freedom in the mid-1800s. Gramophone magazine said, "The relevance of Sanctuary Road in our present century cannot be overstated." Click here to purchase CD or stream on a variety of services
Other CLL musical talents include
Jonathan Z King, our firm's Chairman, who not only is an experienced first-chair litigator but also is a distinguished jazz pianist and composer. He has made several recordings which can be found on his website.
Thomas Kjellberg, a partner concentrating on copyright law. Tom plays the guitar and regularly performs with a group of other attorneys.