Trademark Law Alert – Further Guidance about Trademark Expungement and Reexamination Petitions
10.12.2022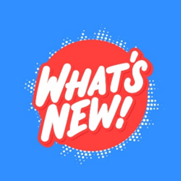 Ten months have passed since the Trademark Modernization Act of 2020 (TMA) was implemented by regulations. (See our previous article on the TMA). The U.S. Patent and Trademark Office (USTPO) is now giving clearer guidance on what it will take to either expunge or force reexamination of "dead wood" registrations on the federal register of trademarks.
The TMA allows anyone to file an action with the Director of the USPTO to cancel the registration of a mark that has not been put to use for the registered goods or services. More than 150 petitions have been filed, many of which have been initially refused for failure to submit sufficient evidence of non-use or to follow procedural filing requirements.
Reasonable Investigation
The TMA requires that a filer conduct a "reasonable investigation" before filing a petition with the Director of the USPTO to either expunge or reexamine a registration for failure to use the mark. However, proving a negative can be difficult without a formal investigation, but the USPTO has made clear that hiring a private investigator is not required to start an action.
The USPTO's Trademark Manual of Examining Procedure Section 1716.02(c)(ii) lists certain sources that filers can rely on to prove that a mark has not been used. These include:
State and Federal trademark records;
Internet websites and other media likely or believed to be owned or controlled by the registrant;
Internet websites, other online media, and publications in which the relevant goods and/or services likely would be advertised or offered for sale;
Print sources and webpages likely to contain reviews or discussions of the relevant goods and/or services;
Records of filings made with or actions taken by any State or Federal business registration or regulatory agency;
The registrant's marketplace activities, including, for example, any attempts to contact the registrant or purchase the relevant goods and/or services;
Records of litigation or administrative proceedings reasonably likely to contain evidence bearing on the registrant's use or nonuse of the registered mark; and
Any other reasonably accessible source with information establishing that the mark was never in use in commerce (expungement) or was not in use in commerce as of the relevant date (reexamination), on or in connection with the relevant goods and/or services.
Successful Cases
A review of what evidence has worked in actual filings since the TMA's implementation in December 2021 is the best tool for filers to refer before starting an action. The USPTO website includes a list of all petitions filed to date. You can learn how and what to do simply by reviewing those filings.
Here are some examples of successful petitions and the evidence relied upon:
1. CANCELLED - Registration for GALAVAVA (Word Mark), Reg. No. 5513424
Petitioner, a lawyer, filed a petition for expungement asserting the specimen of use was doctored from a publicly available Getty Images stock photograph (note the added label on the specimen):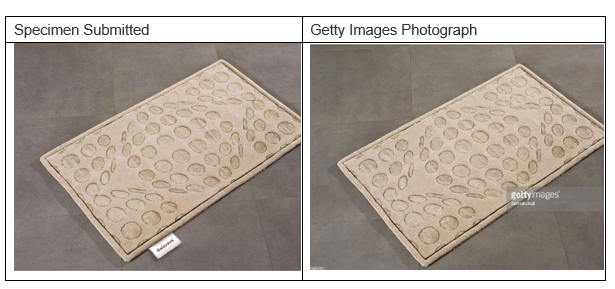 The lawyer further did online searches of both a website at galavava.com that was "out of service," and a general online search for offers for sale or any proof of use of the mark.
Practice Tip: Note that anyone can file a petition, not just an aggrieved brand owner.
2. GOODS DELETED – Registration for RUBINS and Design, Reg. No. 5435359
Petitioner, a company, sought partial expungement of Class 30 goods for failure to use the mark. Once instituted, Registrant voluntarily deleted goods. Petitioner relied on the following evidence in its filing:
No evidence of use found in general web searches that would typically reveal use for these types of products. Key to petitioner's evidence was its explanation to the USPTO of its search strategies. It offered up Google searches with no date range explaining that even pages that have become obsolete or are temporarily unavailable would appear in search results. Petitioner also refined its searches because RUBINS is a common surname, and it explained in detail its exact search criteria.
Searches were made on mainstream US e-commerce websites, Amazon.com and Walmart.com, in their grocery and food departments because Registrant's registration covered food items. Again, petitioner included its search criteria so that the USPTO could see the in-depth nature of its searching.
A thorough review of Registrant's own website showed lack of use of the mark for the contested goods. Petitioner noted that Registrant's website was not in English (suggesting it was not selling to US consumers) and was in a business not offering the targeted goods. It also offered both current and older company information pages (from the Wayback Machine) to further demonstrate that Registrant's food business did not sell the particular registered goods.
3. CANCELLED – Registration for SURFSTAR WAKE and Design, Reg. No. 5239764
Petitioner, a company, sought to expunge the registration on the grounds that the mark had never been used for the registered goods, namely, certain boat parts. Petitioner educated the USPTO as to the nature of the registered goods, which included "wakeboard towers" boat parts. The explanation was critical because, as petitioner explained, the submitted specimens were simply pamphlets alluding to a different type of boat part. Petitioner also submitted searches from the Wayback Machine of archived pages of Registrant's website for the period 2016-2019, a review of Registrant's Facebook, Instagram and YouTube pages, and a general Google search, all of which showed no use of Registrant's goods. The petition was instituted, and the registration cancelled.
Takeaway
Given the large number of petitions that have not been instituted because of faulty evidence or other procedural defects, the key takeaway is to read the rules carefully, educate the PTO as to why your evidence proves no use, and not to get tripped up by procedural rules, such as the requirement to submit an index of evidence and insert a date and location stamp for websites.
Although the petition for expungement / reexamination is not a quick process, it is an economical one, and could become a key tool to clear the trademark register when your company's new brand is blocked by "dead wood" on the register.
For further information, please contact Deborah K. Squiers or your CLL attorney.
---

Partner
Email | 212.790.9211
Debbie concentrates her practice on intellectual property with particular emphasis on trademark enforcement and litigation and trademark counseling and prosecution (US and worldwide).