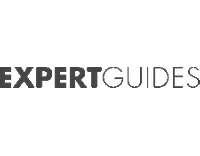 Expert Guides 2021 Listed 7 CLL attorneys
11.09.2021
The 2021 edition of Expert Guides listed Kieran G. Doyle, Morton D, Goldberg, Jonathan Z. King, Richard S. Mandel, Eric J. Shimanoff, and Deborah K. Squiers as Experts in the Trademarks practice area, and Anastasia Zhadina as an Expert in the Patents practice area.
Deborah K. Squiers also was named in the Woman in Business Law practice area.
The Expert Guides series, published by the Legal Media Group of Euromoney Institutional Investor PLC, lists the world's leading practitioners in specific areas of law. They select individuals using a multi-stage process. They approach legal practitioners in more than 90 jurisdictions and invite them to submit the candidates (from outside their own firms) for each practice area. Then they validate the submissions, rank all eligible individuals, and select the candidates who pass a certain nomination threshold. They conduct telephone interviews to discuss this list with a select group of advisers. They also use an array of magazine titles, directories, awards and events, a year-round supply of press releases, and a well-developed database of contacts. More information about their methodology is available here.
See more Honors & Rankings.