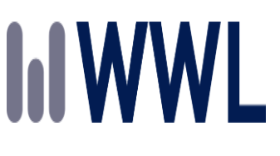 Who's Who Legal Names Ten Cowan, Liebowitz & Latman Attorneys as 2023 Global Leaders in Copyright and Trademark and Four as Thought Leaders
September 2023
Who's Who Legal (WWL) has selected ten Cowan Liebowitz attorneys as 2023 Global Leaders in intellectual property. Nine were named as Global Leaders – IP – Trademarks: William M. Borchard, Kieran G. Doyle, Mary L. Kevlin, Maryann E. Licciardi, Meichelle R. MacGregor, Richard S. Mandel, Joel Karni Schmidt, Eric J. Shimanoff, and Deborah K. Squiers. Jonathan Z. King was named as a Global Leader – IP – Copyright. In addition, four attorneys were recognized as 2023 Thought Leaders – USA - IP- Trademarks: William M. Borchard, Kieran G. Doyle, Joel Karni Schmidt, and Deborah K. Squiers.
WWL has described Thought Leaders as follows:
"[O]ur Thought Leaders editions aim to shine a light on what makes these lawyers the apogee of the profession. These individuals are worthy of special mention owing not only to their vast expertise and experience advising on some of the world's most significant and cutting-edge legal matters, but also their ability to innovate, inspire, and go above and beyond to deliver for their clients."
WWL indicates that its "research team contacts more than 50,000 practitioners who have been previously recommended for their work in their particular field" and "conduct telephone and face-to-face interviews with leading members of the legal community around the world, including private practice and in-house lawyers, arbitrators, judges, consulting experts and academics." More information about WWL's research can be found here: https://whoswholegal.com/explore-our-services/our-research.
WWL is a publication of Law Business Research Ltd.