We Hosted Another Fordham Fashion Law Institute Pop-Up Clinic!
09.27.2021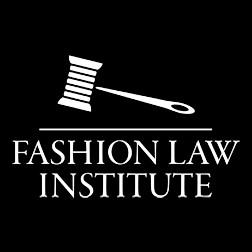 We hosted our second virtual Fashion Law Institute pop-up clinic on Friday, September 24 and it was a great success. We provided pro bono services to aspiring fashion designers and entrepreneurs who needed advice with a range of issues, including corporate formation, contracts, trademarks, copyrights, patents, and licensing, among other issues. Students from Fordham Law School participated in the clinic together with our attorneys.
Many thanks to our CLL attorney volunteers -- Dasha Chestukhin, Shana Dunning, Robert English, Allison Furnari, Robert Giordanella, Thomas Kjellberg, Meichelle MacGregor, Joel Karni Schmidt, Adam Siegartel, Lyndsey Waddington, and Anastasia Zhadina.
The Fashion Law Institute was launched at the Fordham University School of Law in 2010 by Professor Susan Scafidi with the generous support of Diane von Furstenberg and the Council of Fashion Designers of America. This was our seventh consecutive year hosting a Fashion Law Institute pop-up clinic.