Nine Cowan, Liebowitz & Latman Attorneys Named in Who's Who Legal: IP 2022
09.2022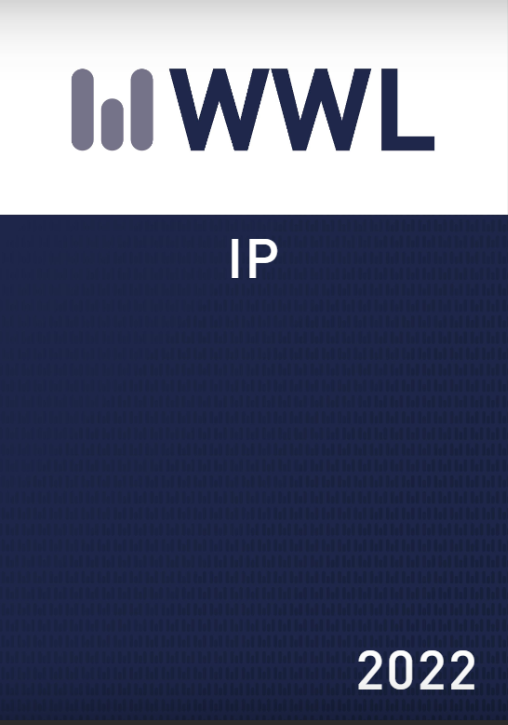 Who's Who Legal (WWL) has selected nine Cowan, Liebowitz & Latman attorneys for inclusion in the WWL: IP 2022 Guide, including William M. Borchard, Kieran G. Doyle, Mary L. Kevlin, Maryann E. Licciardi, Meichelle R. MacGregor, Richard S. Mandel, Joel Karni Schmidt, Eric J. Shimanoff, and Deborah K. Squiers. Here is what WWL had to say about the CLL attorneys who were listed:
"William Borchard is well versed in all aspects of trademark law, in which he provides 'strategic and practical advice with complete understanding of the client's business'."
"Kieran Doyle is highly recommended for his expert handling of the trademark life cycle, from clearance and prosecution, to licensing and protection."
"Mary Kevlin is 'an extraordi­nary trademark practitioner with an ency­clopaedic knowledge of all aspects of US trademark law'."
"Maryann Licciardi has built up a prolific trademark practice and is praised for her sterling handling of domain name disputes, trademark litigation and prosecution."
"Meichelle MacGregor earns plaudits as 'a skilled negotiator' who 'understands the client's needs and finds practical and business-oriented solutions' in the trademarks arena."
"Richard Mandel possesses over three decades of experience and is commended as 'a masterful negotiator' with 'a strategic and thoughtful approach'."
"The 'brilliant' Joel Karni Schmidt is lauded as a leading trademark lawyer who 'provides strategic advice on how to tackle complicated problems'."
"Eric Shimanoff draws high praise for skillfully advising clients on trademark litigation, domain names and licensing issues."
"Deborah Squiers excels at advising domestic and international clients on a broad range of complex trademark matters pertaining to litigation, enforcement and portfolio management."
The WWL: IP Guide is published by Law Business Research Ltd., an independent London-based publishing group providing research, analysis, and reports on the international legal services marketplace. Since 1996, WWL has identified the foremost legal practitioners in multiple areas of business law. The WWL: IP Guide is the product of months of research. WWL canvased and analyzed the opinions of law firm clients and IP experts from around the world.