Cowan, Liebowitz & Latman (CLL) Top Ranked in 2023 Edition of WTR 1000
03.06.2022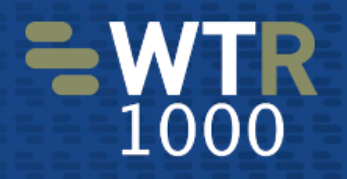 The 2023 World Trademark Review 1000 – The World's Leading Trademark Professionals has again awarded CLL its highest ranking – the Gold Band – for its national and New York trademark practice. Thirteen CLL attorneys were recognized as leading trademark practitioners.
The WTR 1000 focuses exclusively on trademark practice and is widely recognized as the "definitive 'go-to' resource for those seeking world-class legal trademark expertise." About the rankings, the WTR 1000 notes:
Firms and individuals in the gold band are those that attract the most positive comments from sources and undertake the most sophisticated work. We have identified them as the crème de la crème; their success often hinges on reputations established over lengthy periods of time, something which enables them to secure the most high-profile, big-ticket work from the most prestigious of clients.
CLL was touted as "one of the top trademark firms in the country, boasting nearly unrivalled bench depth, attorney recognition and a globally renowned clientele."
In published comments, the WTR noted that many CLL attorneys "garner vocal praise from the market."
Deborah Squiers (CLL Trademark Department Head) received "enthusiastic commendations from peers and clients alike"; "gets the highest rating we could give for an outside counsel...efficient and effective in managing our large trademark portfolio [and] also cost-conscious and often comes up with cost-saving strategies for our filings." "Mary Donovan has keen commercial instincts and makes it her duty to develop an extensive knowledge of every client's business, [which makes] her an excellent partner and a trusted adviser... very practical and enables us to efficiently manage our large worldwide portfolio of trademarks... [has the] highest integrity [and] is also resourceful and well connected with local counsel worldwide." Robert English is "knowledgeable, practical and patient – a pleasure to work with". Lynn Fruchter is "someone clients look to for trademark licensing matters and portfolio management across a range of industries [and] brings more than four decades of experience to a still-robust practice, which includes work on a number of Sony Pictures' most famous properties." Mary Kevlin "brings over 35 years of experience to her representation of [clients such as] Major League Baseball (MLB) and the 30 clubs it includes." Maryann Licciardi "has especially strong expertise in the financial services sector, and one key client there is Barclays." Meichelle MacGregor is a "main port of call" for the fashion industry and "can be counted on for prosecution and enforcement matters." Joel Karni Schmidt is "really bright, thoughtful, highly responsive, enthusiastic and practical [and] thinks outside the box and always finds creative and cost-effective solutions for our clients...really enjoy working with him…extensive knowledge and experience [and] on top of cutting-edge issues, such as NFTs…I have worked in the trademark field for many years and think that Joel is the best of the best."
The WTR also cited CLL's strength in contentious matters, noting "patrons caught in tricky disputes can count on Kieran Doyle (firm chair), Eric Shimanoff, Jonathan King, Richard Mandel and Adam Siegartel."
One case, currently led by Doyle in the Southern District of New York, is on behalf of risk management certifier Global Association of Risk Professionals, [as plaintiff in an action alleging] trademark infringement. For Barclays, Shimanoff successfully brought a suit defending their right to the Lehman Brothers name around the world. King and Mandel have teamed up in a couple of recent matters for candy manufacturers PIM Brands Inc, makers of Welch's fruit snacks, against Haribo and Smuckers. One organisation whose innovative and cutting-edge issues have required the expertise of Doyle, Squiers, MacGregor and Siegartel is Trans-High Corporation, publisher of High Times, the world's leading cannabis magazine.
WTR 1000 (World Trademark Review 1000: The World's Leading Trademark Professionals) is published by Law Business Research. They focus exclusively on trademark practices and practitioners. They undertake an exhaustive qualitative research project to identify the firms and individuals that are deemed outstanding in this critical area of practice. When identifying the leading firms, factors such as depth of expertise, market presence and the level of work on which they are typically instructed are all taken into account, alongside positive peer and client feedback. More information about their methodology is available here.
See more Honors & Rankings.