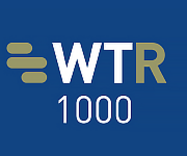 WTR 1000 for 2022 Continues to Rank CLL in the Gold Band of Trademark Firms Nationally and in New York
02.28.2022
The 2022 edition of World Trademark Review 1000 – The World's Leading Trademark Professionals continued to rank CLL in the Gold Band in New York for Enforcement and Litigation and also in the Gold Band for Prosecution and Strategy, and as a Gold Firm nationally.
WTR 1000 says that firms and individuals in the gold band are those that attract the most positive comments from sources and undertake the most sophisticated work. We have identified them as the crème de la crème; their success often hinges on reputations established over lengthy periods of time, something which enables them to secure the most high-profile, big-ticket work from the most prestigious of clients.
A phenomenal trademark firm, Cowan Liebowitz & Latman is a repository of trust for many A-list brands. It operates a technologically sophisticated and secure practice and makes appropriate staffing levels, flexible and cost-effective fee arrangements and responsiveness points of emphasis – all while maintaining an unwavering focus on quality and results. Its team, as the WTR 1000 rankings attest, is unbelievably deep and experienced – its lawyers don't need to be educated, but can hit the ground running to deliver precisely what's needed quickly and efficiently. Many members garner vocal praise from the market. Counsel William Borchard is a "superior trademark expert and wise counsellor" who is "incredibly collaborative and responsive". Mary Donovan "demonstrates exceptional resourcefulness and judgement, and guides her clients in a way that is sensitive to their budgetary concerns. She is well connected and highly regarded in the wider trademark community, and has excellent relations with local counsel worldwide. She is a pleasure to work with on all aspects of trademark prosecution, enforcement and litigation, as well as unfair competition, internet and advertising issues". Mary Kevlin has "encyclopaedic knowledge of trademark law and TTAB practice. She is consistently thoughtful in her approach and advice, and provides only the best-quality work product. She trains and leads an experienced team who follow in her footsteps". Maryann Licciardi shows "incredible skill in moving difficult matters forward in the right direction and really understands clients' business needs and priorities". Richard Mandel "stands out as a strong, strategic and insightful litigator". "Trusted legal and commercial adviser" Joel Karni Schmidt "understands the nuances of in-house practice and more than keeps up with the speed of business. Like the firm at large, he has a good eye for talent and how to acquire and develop it". One of the top litigators on deck, Eric Shimanoff is a "high-calibre oral advocate and a determined and smart lawyer who always makes for a worthy adversary". Distinguished head of trademarks Deborah Squiers is "supremely efficient and effective at managing large global portfolios" and "brilliant at registering difficult marks". Other eminent colleagues include Kieran Doyle, Lynn Fruchter, Jonathan King, Meichelle MacGregor and Adam Siegartel, who each bring special qualities to the practice. Executive committee member Doyle handles complex multi-jurisdictional trademark disputes with a steady hand and is undertaking cutting-edge branding work in the burgeoning cannabis industry – something that MacGregor and Siegartel are also involved in. Fruchter is prized for her vast experience, particularly in the trademark licensing space. Firm chair King puts in resonant performances as a litigator – often working alongside Mandel, with whom he is currently representing Promotion In Motion in connection with allegations that Haribo's new watermelon gummy candy infringes its own trapezoid-shaped configuration of Sour Jacks watermelon candy. MacGregor litigates with confidence and poise too, but also handles major strategic branding initiatives with alacrity; she is supervising an expanded international trademark registration programme for Sandvik with respect to its updated house mark. Sharing this trait of versatility, Siegartel draws on extensive first-chair trial experience when disputes heat up, but also shows a deft counselling touch. He oversees diverse contentious and non-contentious matters for a major hotel group and a publicly traded financial services company.
Eleven of our attorneys were individually ranked: Joel Karni Schmidt (National Silver and New York Gold: Prosecution & Strategy); Jonathan Z. King (New York Gold: Enforcement & Litigation); Mary A. Donovan (New York Silver: Prosecution & Strategy); Kieran G. Doyle (New York Silver: Enforcement & Litigation); Lynn S. Fruchter (New York Silver: Prosecution & Strategy); Mary L. Kevlin (New York Silver: Prosecution & Strategy and Enforcement & Litigation); Richard S. Mandel (New York Silver: Enforcement & Litigation); Deborah K. Squiers (New York Silver: Prosecution & Strategy); Maryann E. Licciardi (New York Bronze: Prosecution & Strategy and Enforcement & Litigation); Meichelle R. MacGregor (New York Bronze: Prosecution & Strategy); and Eric J. Shimanoff (New York Bronze: Enforcement & Litigation).
WTR 1000 (World Trademark Review 1000: The World's Leading Trademark Professionals) is published by Law Business Research. They focus exclusively on trademark practices and practitioners. They undertake an exhaustive qualitative research project to identify the firms and individuals that are deemed outstanding in this critical area of practice. When identifying the leading firms, factors such as depth of expertise, market presence and the level of work on which they are typically instructed are all taken into account, alongside positive peer and client feedback. More information about their methodology is available here.
See more Honors & Rankings.