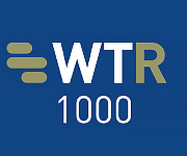 WTR 1000 for 2020 Continues to List CLL in Gold Band of Trademark Firms in New York and Now Also Nationally
02.13.2020
The tenth edition of World Trademark Review 1000 – The World's Leading Trademark Professionals continued to rank CLL for 2020 in New York in the Gold Band for Enforcement and Litigation and also in the Gold Band for Prosecution and Strategy, and now also in the Gold Band Nationally. In addition, William Borchard was one of only three New York attorneys named as "Luminaries."
WTR 1000 says that "Firms and individuals in the gold band are those that attract the most positive comments from sources. We have identified them as the crème de la crème; their success often hinges on reputations established over lengthy periods of time, something which enables them to secure the most high-profile, big-ticket work from the most prestigious of clients."
"Cowan Liebowitz & Latman continues to perform at the highest level in the trademark space by bringing old-school quality to cutting-edge, on-trend issues. Of late, the ensemble has been representing important players in emerging sectors and fields, including cannabis and cryptocurrencies, advising brand owners extensively on data privacy, assisting clients with the issue of Chinese bad-faith filings at the USPTO, and much else. The past 18 months have also witnessed important technological developments, including the transition to a new docketing system and a major software upgrade – all of which has enhanced the efficiency and seamlessness of its service. Unchanged, though, is the depth of Cowan Liebowitz's bench, testament to which are the multiple individuals ranked on each of the WTR 1000 prosecution and strategy and enforcement and litigation tables. It is hard to pigeonhole the lawyers here, given their wide-ranging skills and diverse experience – although several have strong leanings to one side or the other of the non-contentious/contentious divide. Highly rated for prosecution and brand strategy at an international level, William Borchard has been thinking around trademark corners for nearly five decades. Fellow counsel Lynn Fruchter co-heads the trademark group and is top rated for rights management and licensing; she acts for Sony Pictures Entertainment. Mary Donovan is a global portfolio management star who is brilliant on the administrative, substantive and commercial aspects of matters. Dedicated litigators and dispute resolvers on deck include Christopher Jensen, Jonathan King and Richard Mandel. Jensen is one of the set's most experience trial lawyers, with impressive wins on a CV that spans more than 30 years. Chair of the firm King – who has been busy recently on trade dress infringement cases for CAR-FRESHENER Corporation – frequently links up with Mandel to form a dynamic strike force for prestigious brands. Mandel gets a great write-up from peers, who see him as 'an excellent problem solver'. 'Nobody is going to take Richard lightly, so he's at ease talking solutions; some lawyers don't want to do that for fear that adversaries will perceive it as weakness.' A high degree of collaboration across the group ensures the provision of holistic counsel and especially helpful in this regard are the many do-it-all trademark experts in the line-up, including: TTAB guru Mary Kevlin and Maryann Licciardi, who bring the heat for Major League Baseball; 'bright, practical and strong advocate' Kieran Doyle, who acts for Trans-High Corporation, the publisher of High Times magazine; commercially attuned Deborah Squiers, who brings strong leadership to the practice alongside Fruchter; ... Eric Shimanoff, an online and offline enforcement maven whose iconic followers include the Empire State Building; and Joel Karni Schmidt – a creative thinker and miracle worker when it comes to helping clients avoid costly litigation while still coming out on top of disputes."